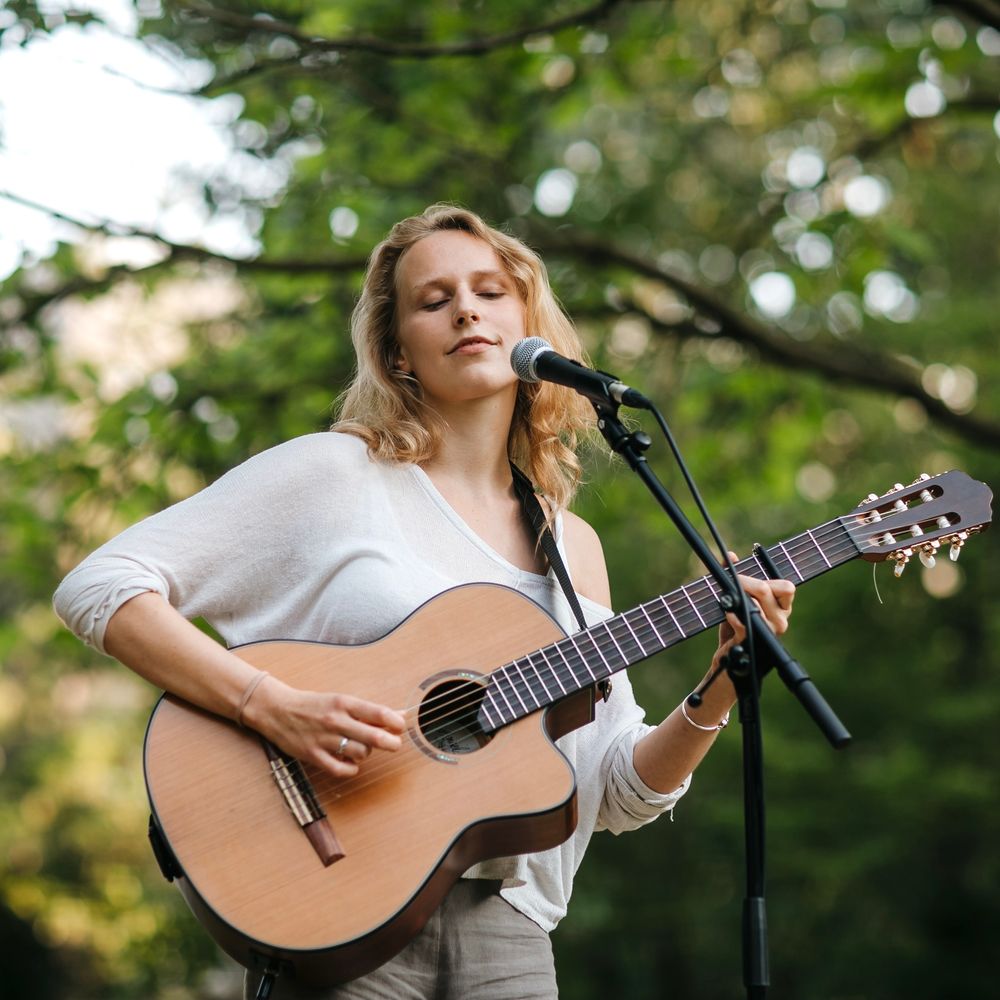 MARA
Mara Kölpin is a german singer-songwriter, who's music is creating spaces of lightness and depth at the same time. In her lyrics, MARA expresses personal thoughts regarding society nowadays as well as philosophical and spiritual topics. To be present in the moment, connected to the simplicity of life itself, is one of the main subjects that give her music a certain unique touch of ease and clarity. 
MARA is using the loop-station to add harmonies and instrumental solos to her live performances as well as a percussion pad, which give her concerts a unique variety of different sound-facettes, suitable for dancing as well as for dreamy listening. 
In autumn 2019 she recorded her debut album which is now independently being released single by single until spring 2020. After the summer and festival season a tour is planned in autumn before the recordings of her second album which are planned to start in winter 2020.
0:00/4:14

0:00/4:00

0:00/4:21

0:00/6:39

0:00/5:01